VIP Bar
Reserve our VIP Bar for your next group wine tasting celebration! Take your visit to the next level. The cost is $20 per person for a premium selection of five wines to taste, along with one-on-one service from one of our professional and knowledgeable wine staff. Winery tour also available for an additional $10 per person.
Bridal parties, birthdays or simply the next friends and family wine country gathering you're planning, contact us to book this unique space. Email us at gina@pindar.net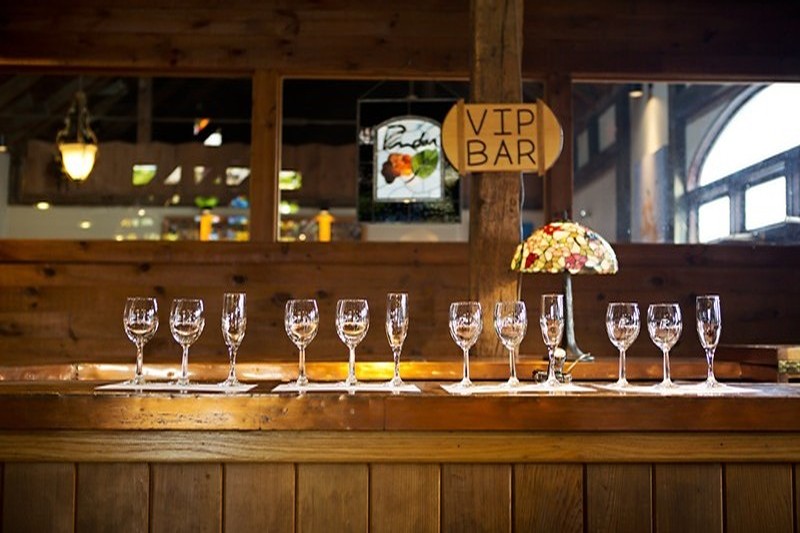 Sparkling Room
Wine is an experience. Wine is a celebration. Now, you can enjoy a wine tasting with your special group in the private setting of our Sparkling Room. Sip on your custom wine flight at our dining table, which seats up to 14. One of our most professional stewards will lead you. Wine barrels surround you with a view of our vines through the sliding glass doors.
Book this tasting space for $25 per person. Email us at gina@pindar.net
Note: This space has a two hour maximum for your tasting group. Not available during the month of November. Please contact us for more details at the email address above.